It's that time of year again. The bells are jingling, the air perpetually smells of peppermint and, yes… you need to start planning your office holiday party.
The first question you probably have is: do I really need to have a holiday party with my remote team? The answer is yes. Whether you're personally celebrating Christmas, Hanukkah, Kwanzaa, or just reveling in the season, the holidays bring us all together in unique ways. Throwing a holiday party for your virtual team is a chance to celebrate the different ways we enjoy this time of year. It's also an opportunity to not only build your company culture, but learn more about the cultures and traditions of your colleagues, to share stories and get to know each other on a completely new level. Holiday parties are proven to boost morale, and who doesn't need a little extra cheer every now and then?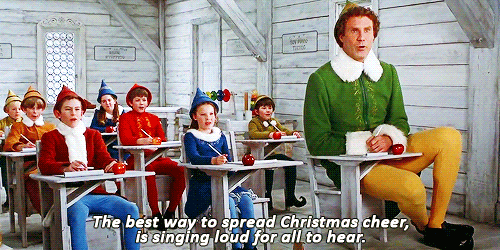 So now for the second question: how do I even host a holiday party in our Sococo online office? Don't we need to be together physically? Is it possible to throw a party with teammates on the other side of the globe? It's a lot easier than you think. With a virtual holiday party, you don't have to worry about booking a costly event space, the potential for alcohol-related accidents (and, despite the best intentions, they do happen), or spending valuable time untangling that dreaded tinsel. All you have to do is pick a time and a room in your online office and send out the invites.
The virtual holiday party is also a great chance for introverts to feel more comfortable interacting with their coworkers, whether you choose to join the fun via video, audio, or chat. Even something as simple as adding a little emoji flair to your avatar makes a difference. One fun way to get the whole office involved is by creating a team-wide playlist—have everyone add their favorite party tunes, turn on your microphone, and hit "play" to get into the holiday spirit.
Or, consider doing an office-wide scavenger hunt. Pick a room your team should start in and name it something obvious like "Start Here!" so they don't accidentally discover the surprise. Use Room Shares to post clues in the room (you can use YouTube, Vimeo, GIPHY, and more), and name another room in the map the answer to that clue. When your team thinks they have the next answer, they can hop into that room and click on the Room Share to see the next clue. You can also use the Room Share to post a Google doc with the scavenger hunt rules. Plant red herrings to keep people on their toes, assign people to groups (teamwork!) and, most importantly, have fun.
Every year at Sococo HQ we host a Secret Santa gift exchange: everyone is given the name of one of their coworkers and, with a budget of $10,000 (imaginary dollars, that is), you have to create an imaginary, personalized gift for them. Gifts are then wrapped in a Powerpoint and presented during the holiday party using screenshare.
Hosting a holiday party in your team's Sococo online office allows you to celebrate the season together in real time—even if you're separated by countries and continents. Start the party in your own Sococo free trial office now.
https://www.sococo.com/wp-content/uploads/jeshoots-com-488480-unsplash.jpg
600
1600
Sococo
Sococo
2018-12-21 19:08:10
2020-09-04 15:04:04
How to Throw a Virtual Holiday Party